Film Faced Shuttering Plywood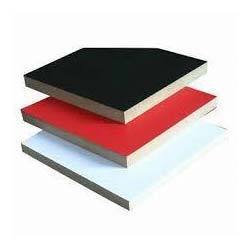 Film Faced Shuttering Plywood
Product Description
This plywood is thoroughly manufactured by using high-quality veneers and good quality resin for ensuring better performances and longer life in all applications.

We offer the best quality Film Face Shuttering Plywood with IS : 4990 standard, Densified Plywood with IS : 4990 standard and Densified Chequered Plywood. These multi-functional plywood are used in construction industry for various building works, heavy industry, bridges, and structures etc. These are perfect for use on slabs, walls, columns & beams etc. Benzer Film Face Densified Shuttering Plywood has compression of about 60%, which is higher as compared to ordinary Film Face Shuttering Plywood available in the market. This extra compression offers improved nailing and better screw holding properties. Also, this Plywood has good load bearing capacity along with extra compression.

Applications: Buildings & factories, sewer construction, bridge construction exterior, construction of swimming pool, beams and general shuttering work, and every foundation lab and construction.